Madi Powers sits near the grave of her brother, Senior Airman Bryce Powers at Arlington National Cemetery. SRA Powers died in 2013 as the result of a car crash during his deployment in Japan. The dog is a service dog named after her brother who is being trained by her to support veterans with PTSD. Taken on November 25, 2017.
Mary Ellen Shugart of the Army Nurse Corps, holds a picture of herself from her time as a nurse in Vietnam.
Gabe Irwin, an avid rock climber and student at the University of North Carolina at Chapel Hill, climbs in "the Cave" at UNC's climbing center on September 26, 2017.
Bill Wilder meticulously focuses on his painting. Bill, 76, picked up painting as a hobby after retiring. "The smart thing to do would have been to pick a smaller canvas for this painting. I feel like my arms are about to fall off after painting this darn marsh."
Cole Fanning-Haas, from Los Angeles, California, sits in his fraternity house at the University of North Carolina at Chapel Hill while smoking an electronic cigarette. "It's not the obvious things that make it hard to adjust to living in the South,"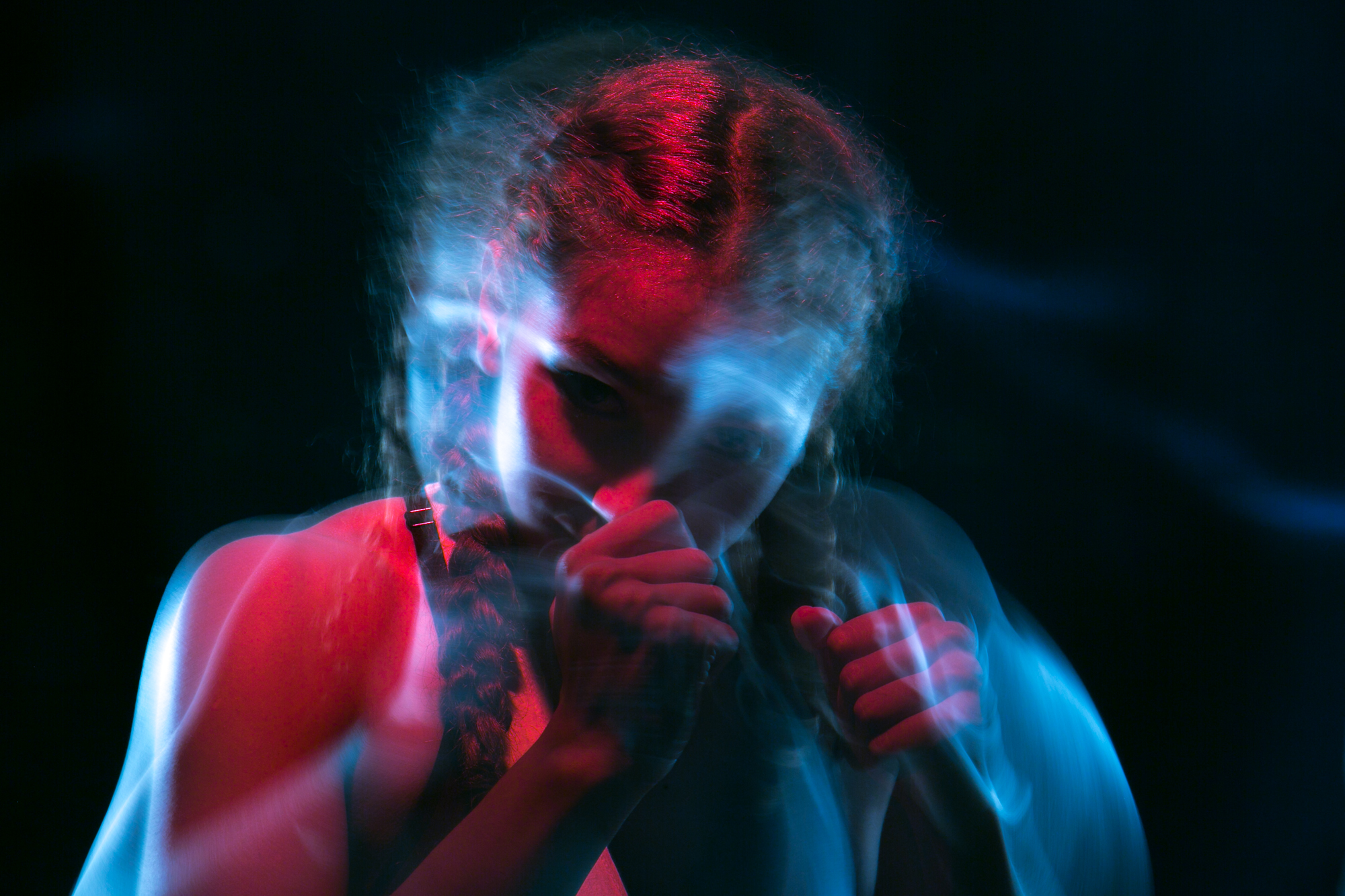 UNC student and boxer Nicole Esch poses for a portrait at the UNC School of Journalism. "Float like a walrus, sting like a fluffy bunny. I'm really bad at (boxing)."